USF To Host Illinois As Scheduled Friday Night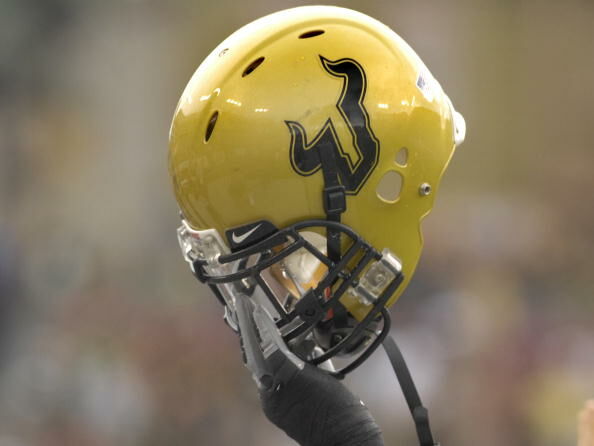 (via USF Communications) - The No. 22/21-ranked USF football team (2-0) will resume practice Tuesday in preparation for Friday's 7:00 p.m. kickoff against Illinois (2-0) at Raymond James Stadium.
"We are grateful that our student-athletes, staff and their families are safe and accounted for," said USF Director of Athletics Mark Harlan. "After consulting with university leadership and the Tampa Sports Authority, we are confident that Friday's game can proceed safely as scheduled without impacting the recovery efforts. Our thoughts remain with all of those impacted by the hurricane in Florida and elsewhere, and we express sincere gratitude to all first-responders for their efforts."
The team's weekly press conference with head coach Charlie Strong will be held at noon on Tuesday. The USF Football Radio Show, which broadcasts live from World of Beer on East Fowler Ave., will take place on Tuesday night from 6-7 p.m.
Friday's game will be televised by ESPN and can be heard on the USF Football Radio Network and the "Bulls Unlimited" station on iHeart Radio. USF expects to announce more information regarding Friday's contest as the week progresses.
USF Football tickets are available at USFBullsTix.com and by calling 1-800-GoBulls.
Photo Courtesy Of Getty Images